Enjoy canoeing, bird watching, nature study, sight seeing tours, volunteering, meeting local people, studying colonial history and tracing American ancestors or just walking, sun bathing and relaxing in peaceful and beautiful surroundings.
Are you feeling adventurous? Join us for a holiday that will change your view of the world.
This previously forgotten island is now firmly on the tourist map with its own camp run by the Tasso Ecotourism Project. It boasts five timber chalets (with another three under construction) and a superb restaurant set in forest above a sandy beach overlooking the estuary. Freetown and the Lion Mountain are only an hour away by boat.
Where is Tasso Island?
It's about 8 miles east of Freetown, the capital of Sierra Leone, West Africa.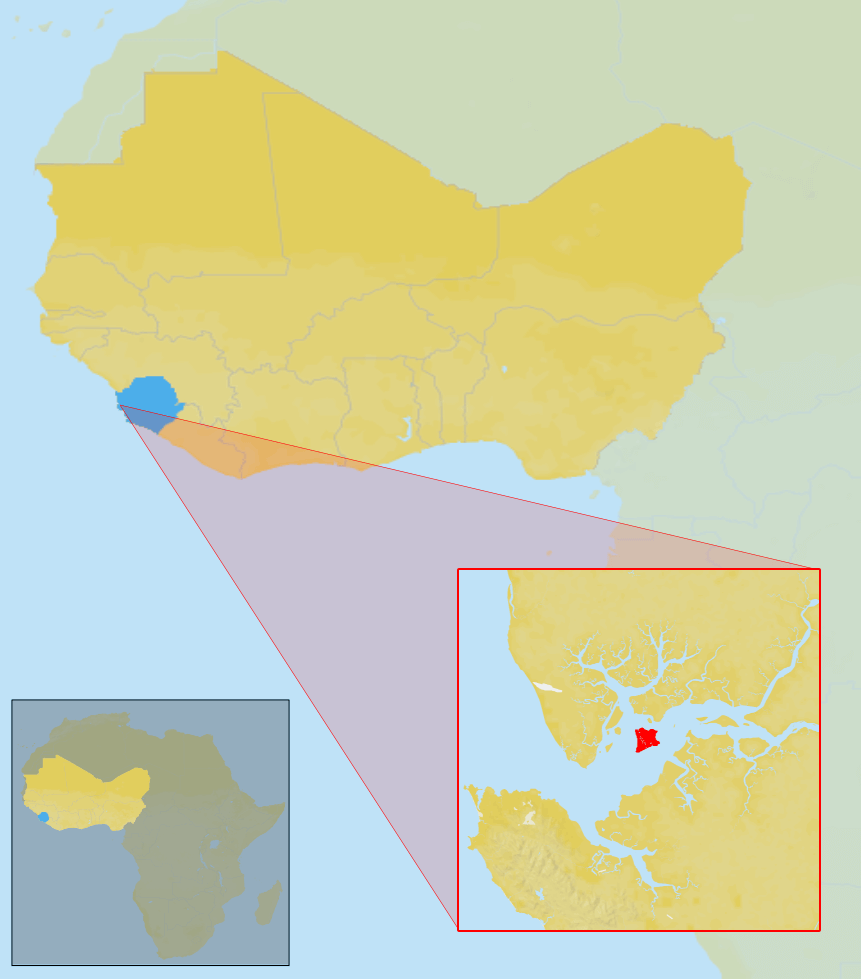 Visit the island
Visit Tasso Island in Sierra Leone for adventure, environment and cultural holidays.
Tasso Island is the perfect place to start or end a holiday to Sierra Leone. Only 50 minutes from Lungi International Airport, guests are transported to and from this paradise island in a purpose-built sea-going canoe.
The island is a great base for local walks, exploration of the estuary, Bunce Island and Freetown, and expeditions can be planned and organised to all other ecotourism destinations in the country like Gola Rainforest National Park, the Loma Mountains, the western coast and other islands (Tiwai, Banana and Turtle Islands).
How you are helping
Be amongst the first visitors to the island for the last ten years. Come and help the islanders build themselves a more prosperous future. The Tasso Ecotourism Project is working with the Islanders' own Community Trust to design and develop a programme of self-help, with technical and financial support from the Gladi-Gladi Trust.
You can enjoy a great holiday in unique surroundings while knowing that everything you spend is going directly to help the four impoverished villages on the Island.
The Tasso Ecotourism Project is a community business registered by Freetown City Council, which aims to bring new jobs and livelihoods to the 5,000 islanders who currently rely entirely on fishing.
The project is supported by the Gladi-Gladi Trust set up in the United Kingdom specifically to help Sierra Leone recover from the damaging impact of the Ebola Epidemic now, thankfully, a part of history.